Building confident problem solvers is a goal that we all want to accomplish in our children. However, problem solving is not fun for most, especially when it comes in the form of word problems. This is why math can be such a struggle. So as parents and teachers how do we build confident problem solvers and help them succeed in math? In an interview from Steve Demme from Demme Learning, the makers of Math-U-See, explains how to teach math so your kids will understand and succeed. I've summarized the key points below.
Some of the links in this post are affiliate links. This means if you click on the link and purchase the item, I will receive an affiliate commission at no extra cost to you. All opinions remain my own.
Building confident problem solvers is easier when math is visualized.
Students are mostly visual learners. Because of this, you need to have a visual component in your teaching that will play to their strengths. Students need to see and understand that math is concrete. math is real. We need to take it out of the abstract. This is why we use manipulatives which help them to understand the concept behind the abstract math.
Here are a few manipulatives that I recommend:
These Patterned Blocks Set from Learning Resources are perfect for counting, patterns, and discovery of shapes and shapes within shapes.
Place value has always been a very important topic especially in the early grades. If your children are struggling in math, most of the time it's because they don't have a clear understanding of place value. Place Value Rods and Place Value Disks help to make this concept concrete and real.
MathLink Cubes has always been staple in most classrooms. Not only does it help with fine motor skills but also counting, patterns, place value, shapes, adding, subtracting, multiplying, etc.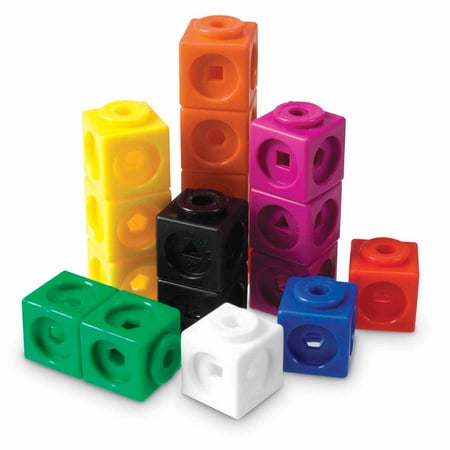 Do your student learn better by writing things over and over or be seeing it over and over or by hearing it over and over? When you teach, you should consider your students' learning styles. You need to teach to their strengths but also their weaknesses. Try to include building, writing and hearing in your teaching.
Good problem solvers not only master the facts, formulas, and algorithms but also understand the  concept behind them. If you have younger children, ask an older student to teach them. Sometimes when you have to teach it somebody else, you understand it better. This is because you have to anticipate a lot of questions.
Even if you've never been a "MATH PERSON," you find a method to teach math that will build confident problem solving techniques in your students.
Where do you start? Are you willing to learn math along with your students? Those who are willing to learn alongside their kids usually do fine with teaching their kids. If you want your kids to be successful and confident in their problem solving skills, you need to start based on what they know. Math builds on each concept. If you have any holes, it'll come back and bite you. So in order to be build confident problem solvers, start where they are most comfortable and work at their pace.
Nobody knows a child better than a parent and nobody loves a child more than a parent. Real teaching takes place between you and your child. And if your child hits a wall, stop.
All children start at a different place and work at a different pace. When you know the place to start and the pace to work at, then you allow the struggling learners to move a little slower and the gifted learners to move a little quicker. There's a lot of hope when a parent comes alongside a child.
Just a quick note. In the early elementary years, you shouldn't spend more than 20 minutes on math. You teach the lesson. Bring out the manipulatives and work with them until you've hit a light bulb moment. Then do some practice pages until you've mastered the new concept. Review and take a test. Don't be in a hurry to finish. If you need to go back and do it again after the test, then do it.
Just remember, you are never behind in math. You are where you are. Just find out where you want to be.
Click To Tweet
Approach math so students understand how it relates to everyday life.
Why do we teach math? It's important to understand the big picture when building confident problem solvers. We study math not to take tests. We study math, so that we can apply it to the real world. So be consistent in asking yourself, "When was the last time you used math? Be real specific." The answer will surprise you.
You use math in everything. If you want to take Chemistry, you'll need Algebra II. For Physics, you'll need Trigonometry. But before Algebra II and Trigonometry, you'll need Algebra I. Math is a foreign language. Once you understand one part, it opens up other parts, other classes. And the more math you have, the more opportunities you will receive. Math is used in every field.
Please feel free to comment below about the manipulatives that you use in your home school. I would love to learn more about the products that others find helpful in teaching.
If you want to listen to this session, register for free at homeschoolsummits.com. This is the session is entitled "How to Teach Math So Students Will Understand It and Be Successful" with Steve Demme. Even though the summit is over, I believe you can still view the free sessions.